Product Description
Microneedling pen inspired from derma roller years ago as facial pores treatment. Needle over 1.0mm depth cause bleeding need EGF as repair. At the monment of pen rolling have to apply cosmeticsc keep it run in same peace. As we know EGF and hyaluronic acids liquid not stay on face long.
Mesogun
Electronic with high rolling speed soon insert and out from skin accompanies cosmetics appling. Miro needle cartridge made by nano crystalline reduce harm and  other side effect.
Exhibition hurry request similar function no needle mesogun replacement in small size. Two cartridge prodived for needling machine, nano crystalline and chips work.
One pen in 5 power runing could control the runing speed, and treatment deep could be adjusted. These technique more explain how it works.
Each needle contains one syringe together as per set, each piece only for one client one time use. Each set cartridge packing into single sterilized package.
Advantage
Rechargeble
Max 2.0mm depth treatment
Could fill and supply cosmetics
5 power level
Different needle option.
Needle: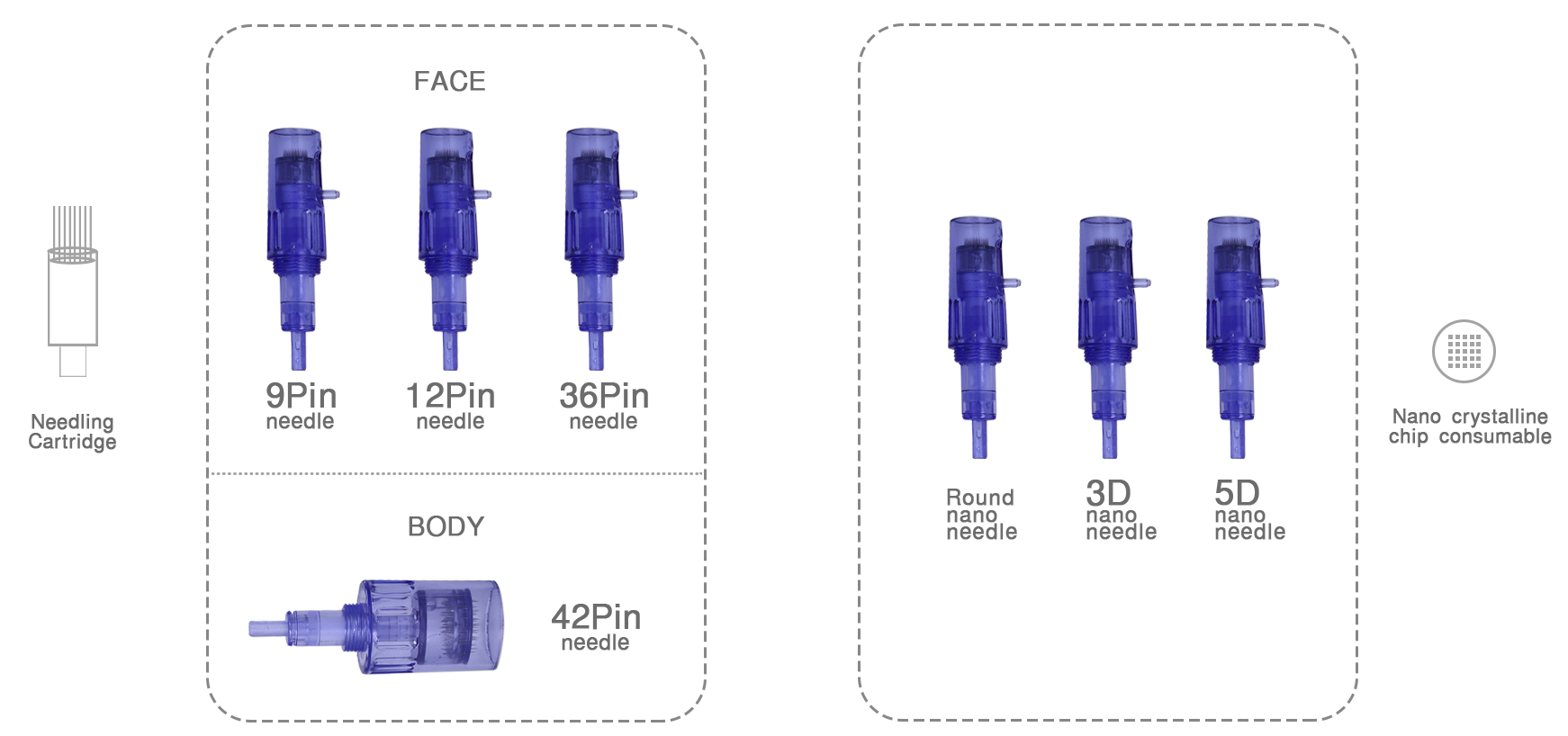 Specification:
Feature:
Skin Rejuven ation, Wrinkle Remover
Name:
micro needle
Size:
L 20 * D 2.5cm
Giftbox size:
L 23.5 * H6.5 * W12.5cm
G.W:
0.5kg
Power supply:
rechargeable
Power level:
5 level
Depth:
max 2.0mm
Output:
5V DC 500mA
Input:
100-240V ACO.3A 50/60Hz
Before and After:
Youtube:
Needle Price:
Normal:  80 SEK/ PC
Nano: 100 SEK/PC