Product Description
Applications:
Remove pigmentation
Remove tattoo
Removal wrinkle
Removal scar
Therapy principle:
The energy of Q-switched ND: YAG laser can be absorbed by the blue and black melanin. The melanin will be fragmented so small that they can be metabolized by the lymphatic system or digested out of body. Thus the tattoo or other pigmentation will be removed without damage to the normal tissue. The treatment is safe and convenient without downtime and side effects.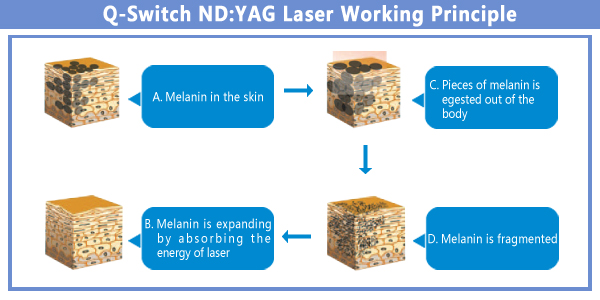 Parameter:
| | |
| --- | --- |
| Laser type | Q-switch ND: YAG Laser |
| Net weight | 15Kg |
| Laser wavelength | Double wavelength 1064nm&532nm |
| Pulse width | 0~6ns |
| Pulse energy | 0~800mj |
| Working frequency | 1-6Hz |
| Dimension | 43.5×38×41.5cm |
| Facular diameter | 1-10mm continuously adjustable |
| Cooling system | water cooling system |
Before and after:
before and 1 month after 1 treatment: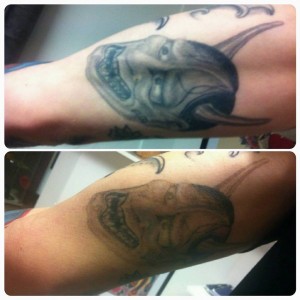 Before and 2 minutes after treatment:
Accessories:
Black Doll (Carbon Peel)Operation:
The principle behind the black doll treatment is that carbon powder possesses strong capacity to absorb dirt deep in the pores. The face (and neck) is first coated with carbon Nano-particles. Next, laser is used on the skin.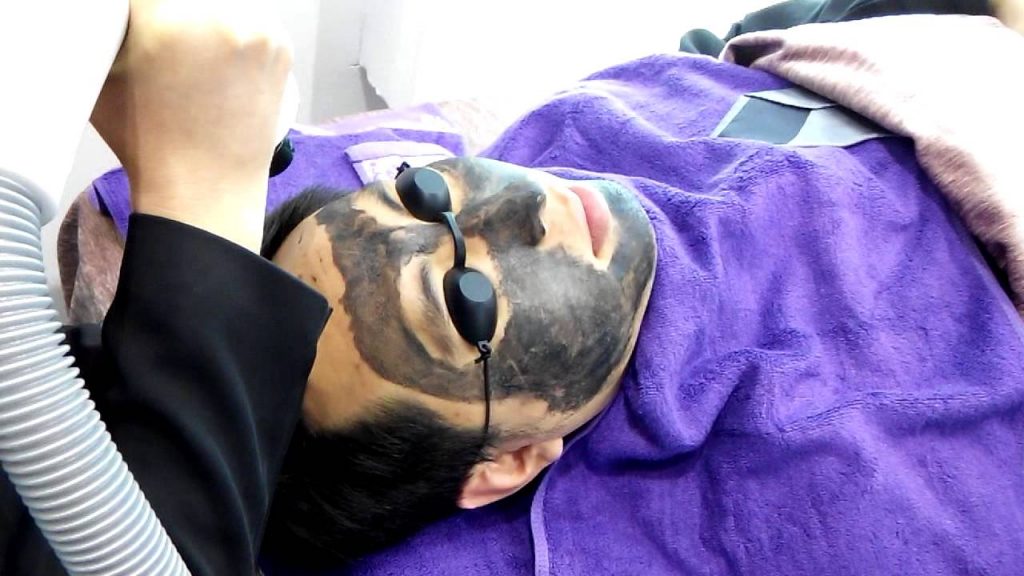 If aging, acne, or too much time in the sun has left your face with blotches, scars, wrinkles, or lines, laser skin resurfacing may help your skin look younger and healthier. Laser skin resurfacing removes skin layer by layer with precision. … The procedure can be done alone or with other cosmetic surgeries on the face.
Operation Interface:
Brochure:
Brochure downloads:
Video: